Do You Wonder If You Qualify for Social Security Disability?
Monthly income from Social Security Disability benefits makes it easier for you to support yourself when you have health problems—so you can focus on more important things in life.
But first you have to meet all the qualifications for disability benefits, including:
You have severe medical conditions.
Your health makes it impossible to work (in your most recent job or any job).
Your inability to work has or will last at least a year.
It seems simple enough, but you can't just tell Social Security about your situation—you have to prove it with evidence and legal arguments.
Most people get denied at first.
For people in Louisiana, Empower Disability is here to lift you up. We're a team of disability lawyers, created by the Workers' Compensation, LLC, law firm for injured workers, who know how to show Social Security that you meet the official qualifiers for disability assistance. We've helped thousands of people.
In Kenner, Metairie, New Orleans, Chalmette, Gretna, Marrero, Houma, the Northshore, Hammond—anywhere in the New Orleans area and Louisiana—talk to us for free evaluation of how you can meet the requirements for Social Security Disability. Se Habla Español.
You pay no attorney fee until you win benefits.
Let us power your journey to a more secure future.
How We Give You Strength
Social Security Disability has thousands of rules, multiple forms to fill out and steps to complete. When you're up against health and money worries, Empower Disability's Social Security lawyers take on the legwork for you, so you can move forward.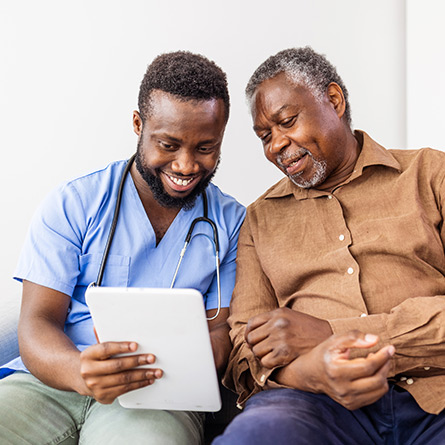 What Do Benefits Do for Me?
Social Security Disability benefits were created to give you a financial lifeline when health problems make it impossible for you to earn a living. This isn't your fault. You never wanted this hardship. Disability benefits are meant to help you preserve your independence and dignity. This is what you get with Social Security Disability:
Hear from an Empower Disability Client:
"(My attorney) went above and beyond to help me succeed in my case. She was professional, diligent, and truly helped bring peace of mind to myself and my family."
— COLBY DUHON in Google Reviews