Do You Want Help With Your Social Security Disability Application?
On the other side of your Social Security Disability application are benefits that can make your life easier when you can't work because of major health problems.
But can someone help you get through that application?
Yes—the disability lawyers at Empower Disability.
To apply for disability benefits, you'll need these items and more:
Medical evidence about your health problems
Details of your work history and training
Information about your past earnings
Multiple pages of completed application forms
It's a lot of legwork. It's easy to make mistakes. Social Security denies people all the time. But Empower Disability—a division of Workers' Compensation, LLC, was created to relieve people in Louisiana of this burden. So you can rest easier knowing someone capable is taking care of your disability claim.
Our disability attorneys have helped thousands of people apply for Social Security Disability.
On the other side of that Social Security Disability application are monthly checks, health care access and a new sense of peace for you.
If you live in Kenner, Metairie, New Orleans, Chalmette, Gretna, Marrero, Houma, the Northshore, Hammond—and anywhere in the New Orleans area or across Louisiana—get in touch with us. You pay no attorney fee until you win benefits. Se Habla Español.
Put our power behind your disability benefits application.
How We Give You Strength
Social Security Disability has thousands of rules, multiple forms to fill out and steps to complete. When you're up against health and money worries, Empower Disability's Social Security lawyers take on the legwork for you, so you can move forward.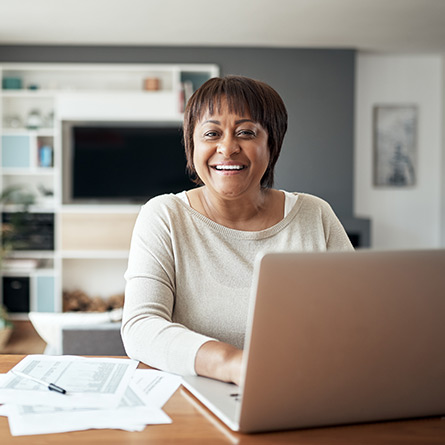 Why Work with Empower Disability?
This may be one of the hardest times in your life. When you can't work and you're struggling financially, you need—and deserve—experienced help. Too much is at stake to take chances. Look for someone who understands the Social Security Disability system. Look for someone who treats you with dignity and respect. This is Empower Disability:
Hear from an Empower Disability Client:
"Honestly they were the best and made me feel like I was family. . . . (My attorney) had to be the most caring attorney ever. . . . I'm forever thankful."
— CHEYENNE PHELPS in Google Reviews