Living in Louisiana and Can't Work? We Can Help.
Monthly income assistance sure would be a relief when you can't work because of bad health problems.
Social Security Disability benefits provide that relief. But who helps you get it?
For people in Louisiana, meet Empower Disability.
We're a team of disability lawyers empowering people to regain control and stability in their lives. Empower Disability was created by Workers' Compensation, LLC, to help more Louisianans. About us:
Helped 1,000s of People Win Benefits
40+ Years of Combined Experience
Louisiana-Based with Offices in Metairie
Dedicated to Personal Care for Your Claim
Help from Your Very First Application
It's hard to win benefits. Most people get denied. We'll take over dealing with Social Security for you. You pay no attorney fee until you win benefits.
Call Empower Disability if you live in Kenner, Metairie, New Orleans, Chalmette, Gretna, Marrero, Houma, the Northshore, Hammond—and anywhere in the New Orleans area or across Louisiana. Se Habla Español.
Let us help you get going again.
How We Give You Strength
Social Security Disability has thousands of rules, multiple forms to fill out and steps to complete. When you're up against health and money worries, Empower Disability's Social Security lawyers take on the legwork for you, so you can move forward.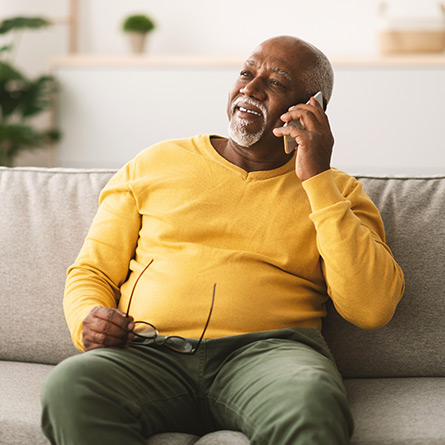 What Do Social Security Disability Benefits Do for Me?
Social Security Disability benefits were created to give you a financial lifeline when health problems make it impossible for you to earn a living. This isn't your fault. You never wanted this hardship. Disability benefits are meant to help you preserve your independence and dignity. This is what you get with Social Security Disability:
Hear from an Empower Disability Client:
"I spent way too much time trying to get through the Social Security system myself . . . The Social Security system is designed to impede people at every turn. I couldn't figure it out for the life of me. Thankfully I found these guys, and they had my Social Security Disability up and running in a pretty short time. They were a life saver."
— KATHRYN BRUNET in Google Reviews